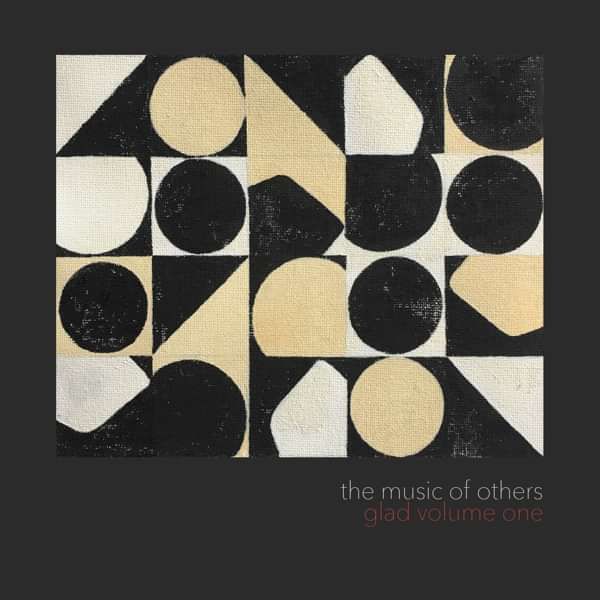 The Music of Others - Glad Volume 1 Download
Compilation album with some of Scotland's finest acts, covering each other's music.
Black Rabbit - Rick Redbeard (originally by WOLF)
How to Appear Attentive - Josh Thorpe (originally by Lomond Campbell)
Adrenaline - Alasdair Roberts (originally by Emma Pollock)
Cold Wind - BEAM (from an arrangement by Bell Lungs)
Is It Over? - Hannah Fisher (originally by Lori Watson)
Life on a Beam - Alex Rex (originally by Richard Youngs)
Impossible - Broken Chanter (originally by C Duncan)
Another World! - A. Wesley Chung (originally by Jamie Scott)
Lord Gregory - eagleowl (from an arrangement by Alasdair Roberts)
Help This Animal - WOLF (originally by The Leg)
Constant Remind - Sorren MacLean (originally Hannah Fisher)
Neon Coast - Jill Lorean (originally by A. Wesley Chung)
Holy Smoke - Emma Pollock (originally by Robin Adams)
Old Pier - Lomond Campbell (originally by Sorren MacLean)
Dead Man's Island - Robin Adams (originally by Jill Lorean)
The Screaming Cathedral - Jamie Scott (originally by Alex Rex)
Wildlove - Modern Studies (originally by Rick Redbeard)
To the Horizon, Sir - Richard Youngs (originally by Iain Morrison)
Phantom Billions - Paul Vickers & The Leg (originally by Adam Stafford)
Hex - C Duncan (originally by BEAM)
Occupy My Hours - Lori Watson (originally by Broken Chanter)
The Worm - Adam Stafford (originally by Kathryn Joseph)
In 2019, cultural hub, restaurant/bar and music venue, The Glad Cafe in Glasgow's Southside faced closure if they weren't to succeed in their attempt to raise £40,000 to repair the roof on the listed building they were housed in through a Crowdfunder campaign. As with many campaigns of this sort, The Glad offered rewards in turn for financial donations and they called on the artistic community they were imbedded in to help them. With these rewards, The Glad Cafe made over their £40,000 target, the building was saved, The Glad Cafe would not close and one of the rewards would be the first release on the cafe's fledgling imprint, Glorious Traces Recordings, named after the successful weekender festival first held in 2016 and soon to be reborn in 2019. Emily Scott of the band Modern Studies had the idea for the fundraising album The Music of Others after speaking with band mate and Glad Cafe Managing Director, Joe Smillie, and organised a host of Glasgow's indie royalty to record each others songs. The result is a fantastic and diverse mixture of experimental noise, cleanly recorded pop, phone recordings, piano led ballads and rollicking, gibbering madness. The Music of Others will be released on 15th August 2019. We hope to release more in the future, most likely live recordings from performances in The Glad Cafe venue. We hope you enjoy what we serve up.