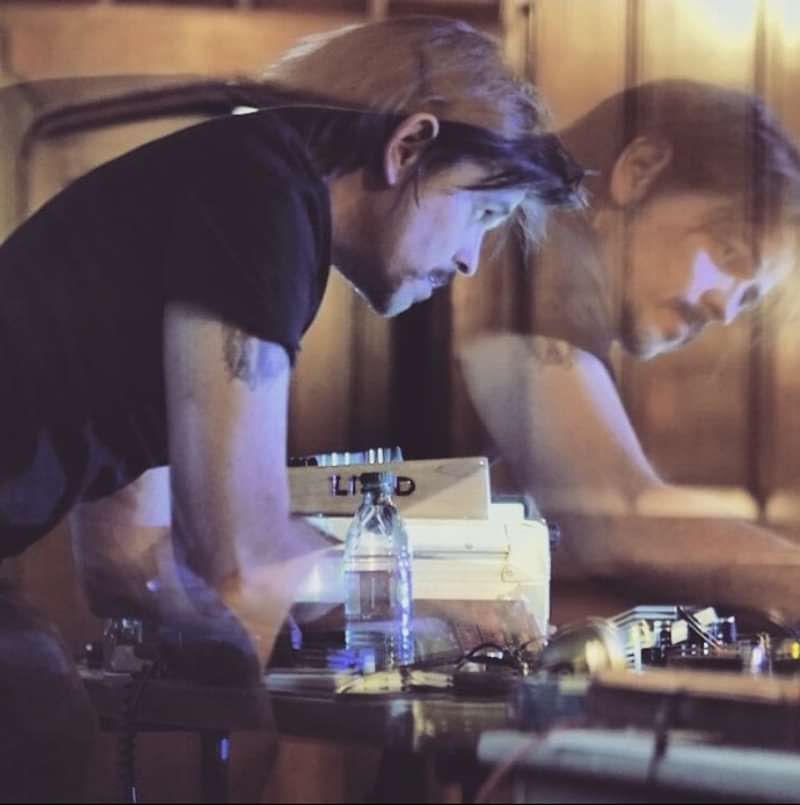 Simon Scott + Marcus Fischer + Hotel Neon
£10 in advance / £13 on the door
Entry Requirements: Over 18s only
Simon Scott is a sound ecologist and composer from England. His albums 'Soundings' (Touch), 'Insomni' (Ash International) and 'Below Sea Level' (12k) explore the creative process of actively listening, the implications of recording the natural world using technology and the manipulation of natural sounds used for musical composition (Field Recording).
He plays the drums in UK band Slowdive, runs his SPS mastering studio from his Cambridge home and has also collaborated with artists Fennesz, Philip Jeck and Clair M Singer (Spire), Taylor Deupree and Marcus Fischer (Between), The Sight Below, Mike Weis, Nils Frahm and James Blackshaw.
---
Marcus Fischer (b.1977) is a musician & multimedia artist currently based in Portland, Oregon. With early beginnings in the LA independent music scene, Fischer moved from there to Olympia, Washington where in addition to drumming in various bands he found new opportunities to further experiment with sound, using tape loops and electronics. The journey led next to Portland, Oregon, where he continues to refine his experimentations. Field recordings, chance, and DIY instruments, coupled with acoustic instrumentation and visual art, define what has become Marcus's minimal signature.
Fischer curates vision+hearing, a series of audio/visual events that bring musicians and filmmakers together for collaborative performances. He is also the co-curator of SIX, an annual six-speaker surround sound performance series, and has had the opportunity to score various short films and multimedia performances. In recent years he has also been involved with projects and performances for Art organizations such as the Portland Institute for Contemporary Art, SASSAS and DubLab.
Throughout 2009, Marcus kept a "thing-a-day" blog, a self-inflicted experiment in time and productivity where Fischer tasked himself with completing one creative project a day for one year and documenting it daily on dustbreeding.com. The projects took many forms: photography, video, music, sound experiments, printmaking, graphic design and diy electronics. The blog project allowed him to grow creatively by the constant momentum created through daily expression.
Past musical releases include "Arctic/Antarctic" (Luxus-Arctica, 2010), contributions and remixes to various compilations + net labels as map~map, "For Friends This Winter" (dustbreeding.com, 2009), various untitled ltd 3" CDRs, and two CDs as part of the duo Unrecognizable Now.
---
Hotel Neon is the Philadelphia-based trio of Michael Tasselmyer, Andrew Tasselmyer, and Steven Kemner. Together they create immersive and atmospheric soundscapes aided by projected film and images.
Known for its heavy emphasis on enveloping walls of sound, Hotel Neon also utilizes subtle melodies and improvisation to create a richly layered musical experience, rewarding any level of listener scrutiny. Since forming in early 2013, the group has released three full-length albums through acclaimed labels Home Normal and Fluid Audio, with plans to release its 4th and most intricate album to date through Spain's ARCHIVES label in Spring 2018.
Hotel Neon has toured extensively throughout the U.S.A. and collaborated with a global roster of talent, bringing its unique brand of dense, layered drone to a wide range of performance spaces including basements, radio studios, and cavernous cathedrals.